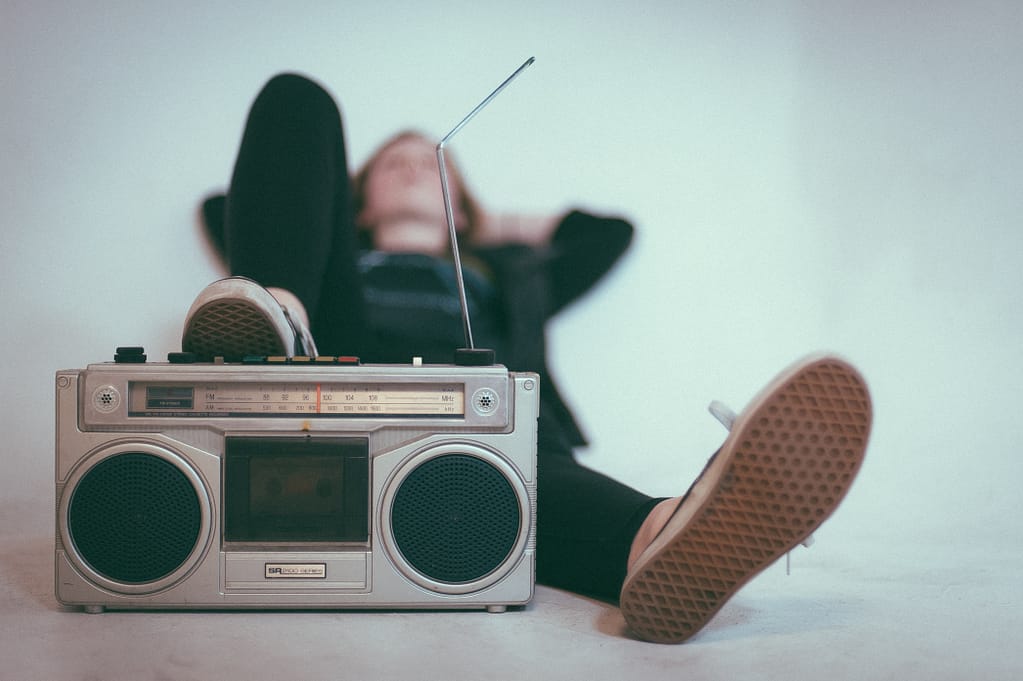 Hi! My name's Loren, I'm from New Zealand and have lived in West London for nearly 14 years. I have a diagnosis of bipolar disorder and have had two severe manic episodes in the last eight years. My last was in summer 2019, where I got more involved in my local community. I attended courses at the Recovery College and heard about Gaga Radio at a WeCoproduce mental health forum. I jumped at the chance of being involved because I have spent my entire career in radio! My experience spans presenting, producing, research, promotions, events and sales, and I currently work for one of the UK's biggest media owners.
So, I joined the gang, initially offering advice about the practicalities of running a radio station. Then in spring 2020, I was put on furlough from my fulltime job and had a lot more time to dedicate to Gaga Radio. My unofficial role became a mix of programme director, producer and presenter. Many of the presenters are new to radio, so I created guides on how to create your own radio programme. With advice on how to structure voice breaks, how long they should be, how to plan out content across your show, plus how to use the radio system to put it all together.
What does Gaga Radio stand for, and why should you listen? It's a station created by the community, for the community, and covers all things health and wellbeing. The people behind the mic and behind the scenes have their own long-term health conditions and are passionate about connecting people. We want to bring a voice to minorities, those from all walks of life, open a conversation about things that matter to us and share ideas, talents and experiences.
Personally, I'm a mental health advocate and passionate about breaking down stigma. From blogs to talks, I help people better understand mental illness and suggest self-care strategies for keeping well and looking after your mental health. In fact, that's the basis of my show on Gaga Radio! It's called 'Growing Your Self-Care Toolkit' and draws on my learnings from the courses I've done at the Recovery College. The idea is that the listener will learn new ideas on how to look after themselves, empowering them to try new things that can help their mental wellbeing. The show infuses upbeat music with hints and tips from a range of topics including improving sleep, anxiety management, relaxation techniques and mental health coping skills. Have a listen and let me know what you think!
What I love about the team at Gaga Radio is that we're a collective of strangers who've become comrades for a great cause, with a huge range of talents, expertise, and above all else, passion. So please do tune in, enjoy the music and I hope you might learn something new, or join in our conversation. This is our community and we want you to be a part of it!
---